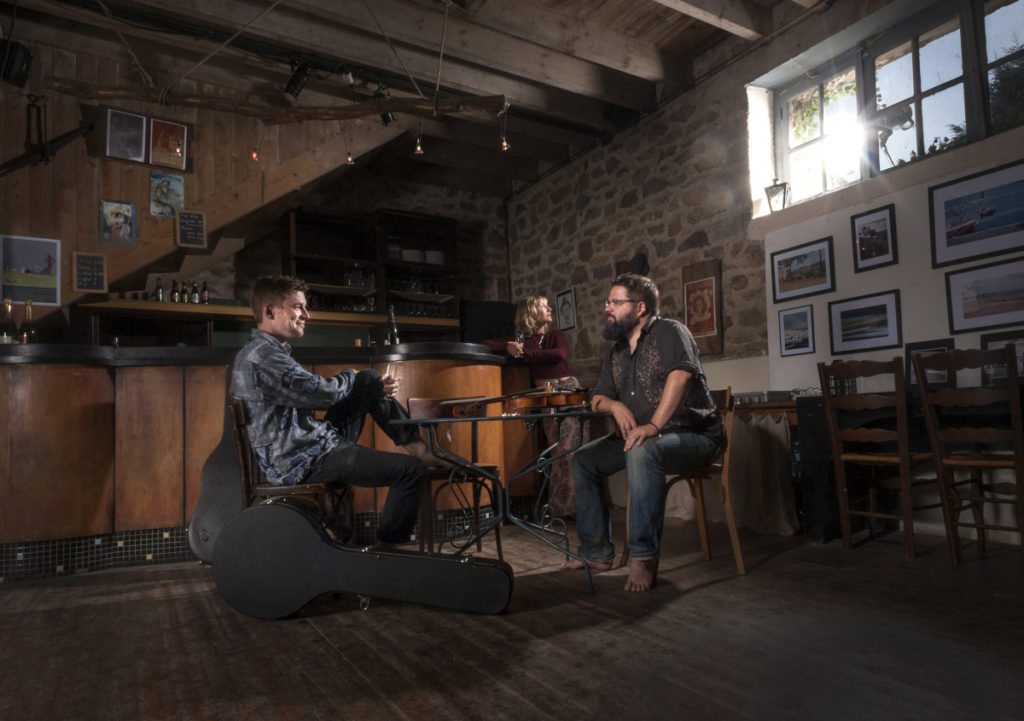 Ophelia Trio is a three piece international band with :
Lily Sheehan (UK) : Vocals, Guitar
Luke Coffey (Ireland) : Vocals, Banjo
Gab Faure (France) : Vocals, Violin
Ophelia Trio are a 3-piece international folk band with Lily Sheehan (UK) (vocals and guitar) Luke Coffey (IE) (vocals and Banjo), Gab Faure (FR) (vocals and Fiddle).

    The preponderance of vocals in the group assists in creating complex and emotional arrangements, with soaring strings often acting as a fourth harmony, intricate banjo and finely toned acoustic guitar. The songs, written by Luke Coffey reside in deep nostalgia, nature and friendships with an undertone of loss and disconnection. 'Sky Told The Time' wanders through vivid memories with the inevitable in mind, 'All of our trials and troubles, turn to rubble' emanates an uncomplicated acceptance of nature's cycle.


    The band's enchanting and energetic performances transport their audiences to another time as OPHELIA TRIO blends tradition, creativity and musicianship. Their moody and vibey shows gather people together in song, dance and spirit.


    Ophelia Trio is the result of three like-minded musicians who, against the odds kept running into each other. They cobbled their name together during hurricane Ophelia in 2017 where Luke and Lily, constrained to the four walls of their flat in Dublin conceived the first batch of Ophelia Trio songs.


    The band's repertoire combines striking original material and traditional folk songs that makes for a captivating stage presence. They are set to make a big impact in 2020.